Once I started to learn more and more about the privacy risks surrounding my each and every action on the internet, there was no going back. I kept questioning myself, "How have I been this naive all these years even when I have a technical background?!" Almost every website you visit tries to identify and track you regardless of you being logged in or not. Now let me write about what I did to achieve maximum control on my web surfing and an ad-free browsing experience.
The journey started with my search for a VPN provider. VPN stands for Virual Private Network that works to hide the website or service you're browsing or connecting to, from your Internet Service Provider (ISP). All they would see is you exchanging encrypted traffic from a single server. With a VPN enabled, you can also access the websites that are otherwise blocked by your ISP, as well as spoof your location based on your IP address. I used Private Internet Access (PIA) for a good 3 months before discovering about Mullvad and its integration with Wireguard. Mullvad was very attractive with its transparent privacy policy and a promise of no logging. It does not require an email or phone number to make use of their service. They want their users to stay anonymous and that itself explains how much they value your privacy. It has been around 10 months since I started using ALWAYS ON VPN on both my laptop and Android smartphone.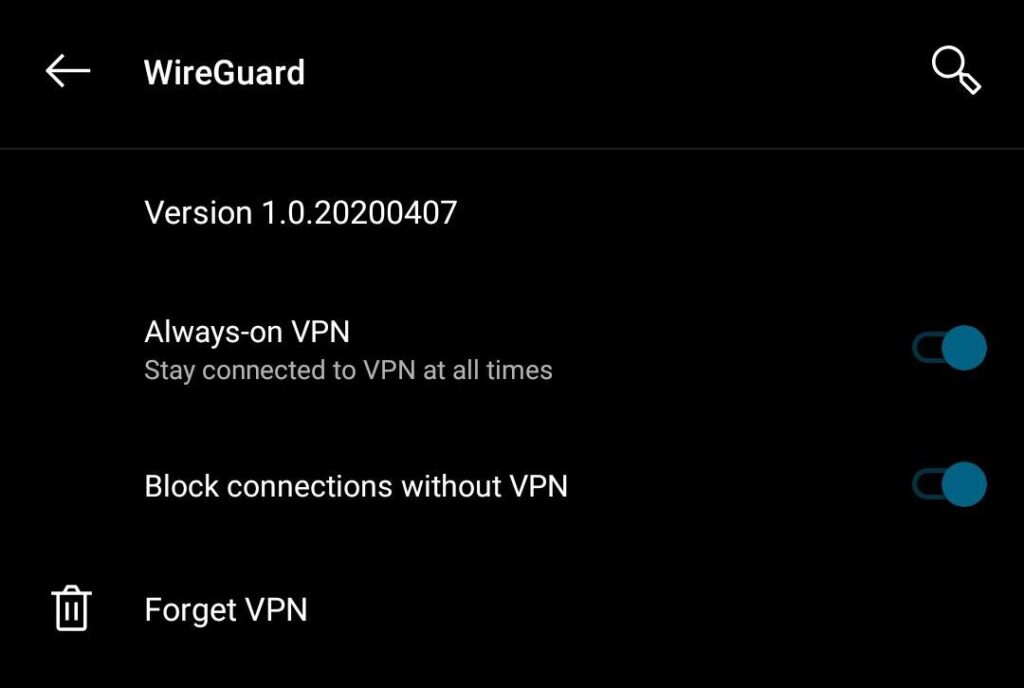 Now the question arises, how does one go about selecting the best VPN provider? It depends on a few factors like Security & Privacy, Performance, Cost and Features; thus making it difficult to decide without proper and in-depth research. For me personally, I'd give security & privacy more weight than the others. That was one of the reasons I went with Mullvad.
If there's one VPN that defines "show, not tell" in the realm of security, it's Mullvad. The company's commitment to your privacy can be seen from the moment you sign up. Instead of a traditional account with a name and email address, users simply get a code that is linked to their account. Payment follows this trend towards privacy, with options for bitcoin, vouchers, and cash.

ConsumersAdvocate dot org
Your requirements may be different than mine and all you need is a proper guide to select the best VPN that'll work for you. The team at ConsumersAdvocate dot org has done that research to make your work easier. Theirs is a comprehensive guide to understanding what VPNs can and can't do based on uses, misconceptions and limitations: Best VPNs Based on In-Depth Reviews.
So my network was encrypted, now what? I had to change the way I surfed the internet. Until this point, I was using Mozilla Firefox as my primary browser only because I liked the feel of it better than Google Chrome. But little did I know it could be customized to the maximum extent to ensure my anonymity while surfing. My friend told me about GHacks and how they have created a custom user.js file that can can control hundreds of Firefox settings to provide as much privacy and security as possible. With his help, I implemented the same and voila! Firefox changed for the better, all unnecessary elements and permissions were removed. It was a very clean and private browser now. After adding a few privacy addons, Firefox became a better tool to fight Browser Fingerprinting – an incredibly accurate method of identifying browsers and tracking online activity. You can refer to the screenshot below for the names of the addons that I use with Firefox.
My favorite addon would be uMatrix – it informs me about all the scripts running on the webpage that I have visited and gives me complete control over enabling/disabling them. Temporary Containers make sure that the tabs open in my browser cannot share information among themselves; they also enable me to login into two or more accounts of the same website without having to enter Incognito mode. Some of these addons will break webpages that run a lot of scripts. One can always disable them when needed. Personally, I disable uMatrix alone when I am about to do any kind of online payment. It took me about a week to completely get a grip on how all of these worked together to help me remain secure on the internet.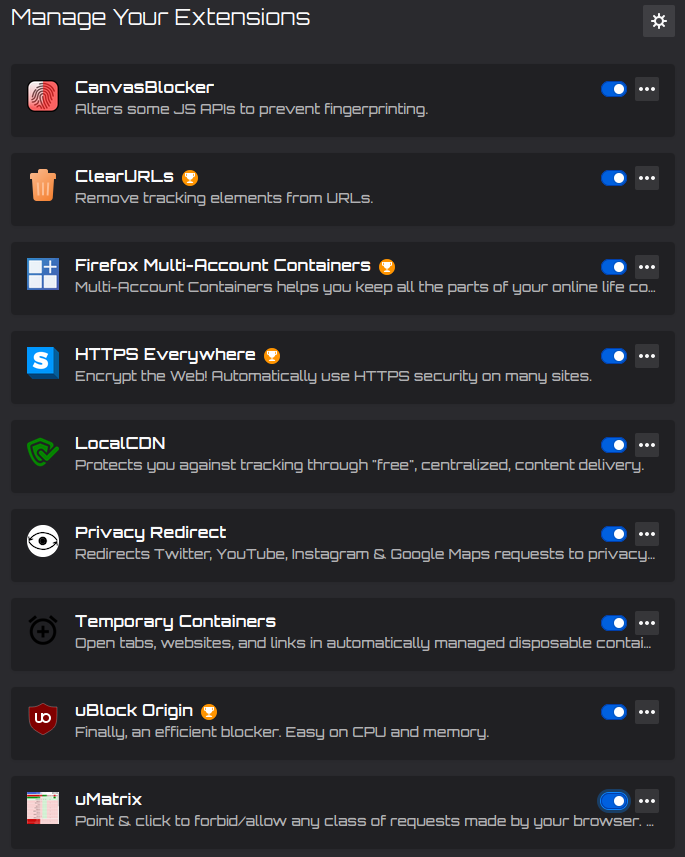 A privacy friendly browser coupled with a VPN server from a country of your choice gives you a lot of freedom on the web. If you don't want to spend on a VPN service then I will recommend you TOR and its network; the only drawback is that you cannot decide the country that you will be browsing from. If you are okay with your ISP learning about the websites you visit and the websites learning about your approximate location from your IP address; then a private browser for you would be Brave Browser. It feels powerful to discover the web with both freedom and control at my fingertips.